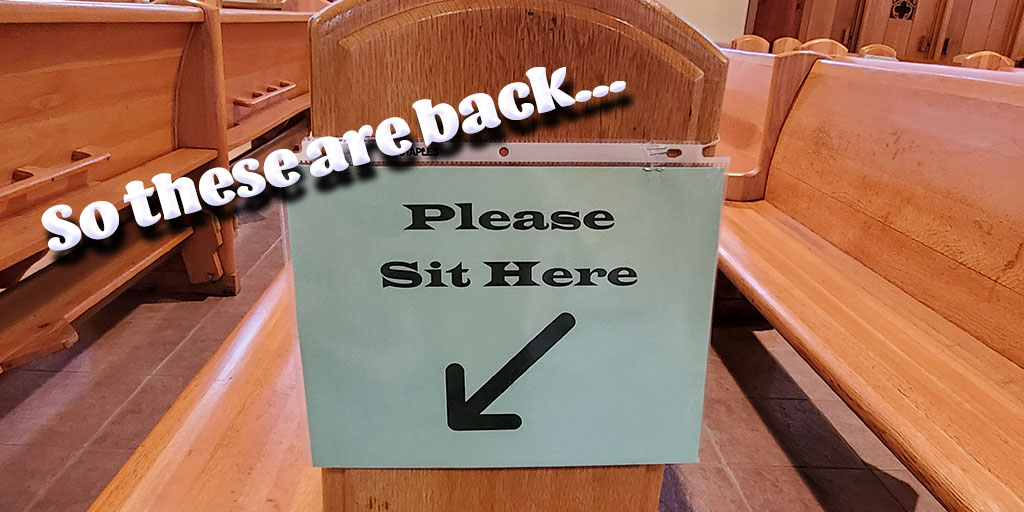 Update To Our COVID Update:
1. There will now be pew markers, and we ask that you sit only in designated pews.
2. In each pew there will be a slip that you will be required to fill out for contact tracing.
Masks will still be mandatory for everyone over age 2, but no proof of vaccination will be required.